Customer Service Charter
The Turks & Caicos Islands National Insurance Board strives to offer excellent customer service at all times and to every patron. This includes a quality and welcoming facility with friendly, efficient staff.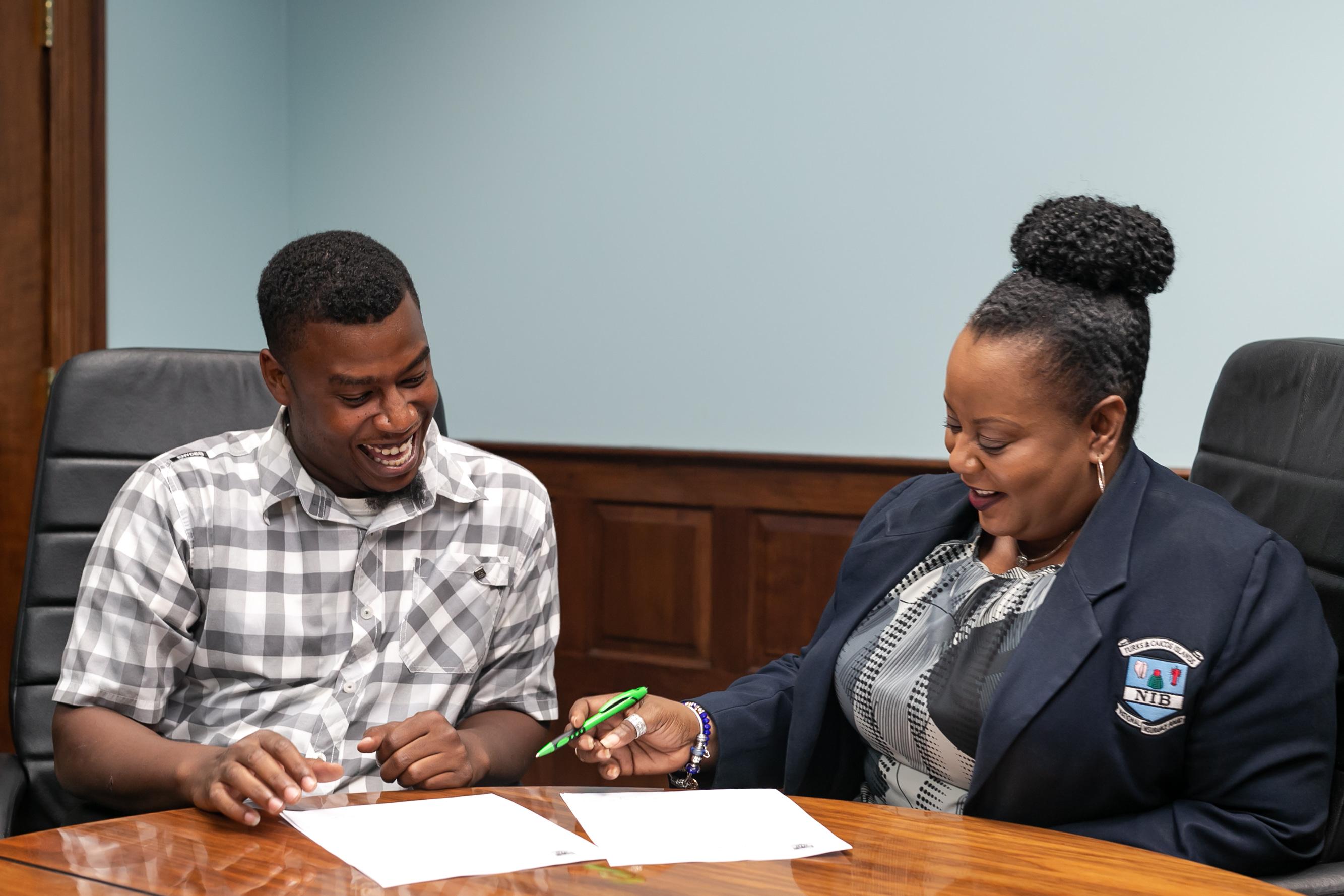 We want every experience you have in dealing with us to be pleasant, and also be an example of outstanding customer service. Nothing is more important to us than attaining your satisfaction, while acting within the scope of our Ordinance.
We are committed to fostering a customer-focused service culture at all levels. Our Customer Service Policy (ratified by our Board of Trustees) is the foundation for all staff interactions with the general public. The Director is responsible for the implementation of this policy, while the day to day responsibility is delegated to the management and staff of the institution.
We will achieve service excellence by:
Always seeking to meet your expectations by honouring our commitments made to you.
Continuously monitoring our service levels, then recommending and adopting improvements.
Providing our employees with the proper skills and information needed to deliver excellent customer service.
Fostering a shared commitment and responsibility among staff to extend quality service.
Ensuring you are treated politely, promptly and with helpful attention.
Ensuring members of staff never discriminate. We will strive to offer the same quality of service to all regardless of age, race, sex, nationality, educational background, physical limitations or any other factor.
Ensuring staff members are familiar with the Board's policies and services and are able to articulate them and to explain the rationale behind them to you.
Working cooperatively with all Employers, Government Departments and other stakeholders for your benefit.
Ensuring all interactions and business matters transacted by you, or on your behalf with the Board are treated with the uttermost confidentiality.
Always being mindful of your right to lodge a complaint.
We commit further to striving to achieve the following:
Providing benefit cheques for properly documented short-term claims within 5 days of claim submission.
Providing benefit cheques for properly documented long-term claims within 30 days of the claim being submitted.
Responding to all written correspondence within 48 hours
Answering all telephone calls by the third ring